Patch
'If beauty has a name. She is called Charlotte Storm'
'Patch' is an eye-catching short black comedy about a peculiar definition of friendship.
Synopsis
Patch is a comically sinister escalation of an unlikely friendship between two Dutch friends. The narcissistic Charlotte has no sympathy whatsoever for the grief of her best friend Tessa, who is trying to pull herself together after a difficult break up. They meet on the Channel Island of Guernsey for a relaxing weekend away. Charlotte is convinced she is cut from a different cloth and cannot help herself to emphasize this towards her friend.
While Tessa is searching for a shoulder to cry on, Charlotte is mainly concerned with taking her best duck face selfie and devouring men and cocktails in the hotel bar. For her lack of compassion she will pay a high price.
Jury report, La Jolla / San Diego, California, January 2, 2017
" 'Patch ' has an hilarious and grim story line in which actresses Marinda van' t Hoff and Karen Spanjer show exceptional performances … Director Knigge combines humor, pathos and shock in unprecedented fashion with exceptional sense of timing. The images of the British island of Guernsey, where the film is set, are enchanting. "
Wynter Tyson – BBC Radio
'The film 'Patch' itself is a very enjoyable short movie;
'Short films are hard to do…I think 'Patch' really nailed it'
'What it did well in particular is that Knigge really let the comedy moment settle and then breathe a bit'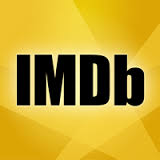 Patch Short 2016 on IMDb
Trans Media Campaign
The film 'Patch' is part of a whole story; a short and a sequence of online comical sketches. These sketches are part of a trans media campaign, using in character story telling. The film will be the main component of the complete story – but also stands on its own-. The story will have an online release before the release of the film, but continues also after the film.
The Story of Charlotte & Tessa continues: twitter: @icharlottestorm and @tessadaelman – Instagram: @i.for.fashion or tessa_daelman – Tessa's blog: www.abetterworldstartswithyourself.wordpress.com
Director
Kristjan Knigge was born in Denmark. He has English mother and a Danish father. He grew up in the Algarve in southern Portugal, England and now lives and works in Amsterdam. He has worked professionally all over the world as camera crew, art department. He has experience as a production manager, in the electrical unit, grip, in special effects, editing and as 1st Assistant Director.
In 2004 he took the plunge and decided to direct. To date he has made many commercials, corporate films, music videos, a full length documentary and over a dozen short films like the awarded short film Stiltegebied. He is also known for his international feature films like The Right Juice, a comedy drama. For his latest film Second Honeymoon Kristjan received the Trailblazer Award on the Flyway Film Festival in the USA. www.kristjanknigge.com
DOP
Dick Merx is a cinematographer/DOP known for drama series like 'Caps Club', tv commercials like Blokker, Basic Fit, documentary as Oxfam Novib, shorts – 4 times awarded at the 48hour Film Festival – and feature films like The Right Juice and Second Honeymoon by Kristjan Knigge.  The short film Signs was selected for Cannes Film Festival. Experienced with lighting studios and locations and getting the most out of the available possibilities. More information about Dick Merx.
Scenario
Mariska Breedland is a scriptwriter and director. She won a competition for her first short Thumbtack (Punaise). She also wrote for television shows like Onderweg naar Morgen. Mariska is known for her award-winning screenplay of Noabers. She wrote and directed the short Gek for the foundation Reading & Writing. For this film she was nominated for 'Best Director' 'Best Script' and 'Best Film'. Recently her short film Uitzicht premiered with starring actors Joop Wittermans & Anniek Pheifer.
Please check out the rest of the crew & cast : Short Bio Crew Patch or Short Bio Cast Patch
Supported by Orthros Industries, Le Chêne Hotel, Guernsey Round Table 231 and the Guernsey Arts Commission

---